New!
Redfield Arts Audio interviews author-artist John C. Wilson and Baltimore Theatre Project Founder Philip Arnoult about the art of Michael Iampieri.
---
---
---
An avid arts supporter, Michael Iampieri drew during live performances of theatre, dance, and music for more than 30 years (1978-2012). This book by John C. Wilson celebrates the legacy of Theatre Project's visual historian and showcases nearly 300 of Michael's drawings.
With quick, mindful strokes of his pencil, Michael captured the precision of movement, depth of emotion, and verve of dramatic performance.
Paired with essays covering the years that Michael documented, Drawing in the Dark reveals the intimate relationship between performance and audience.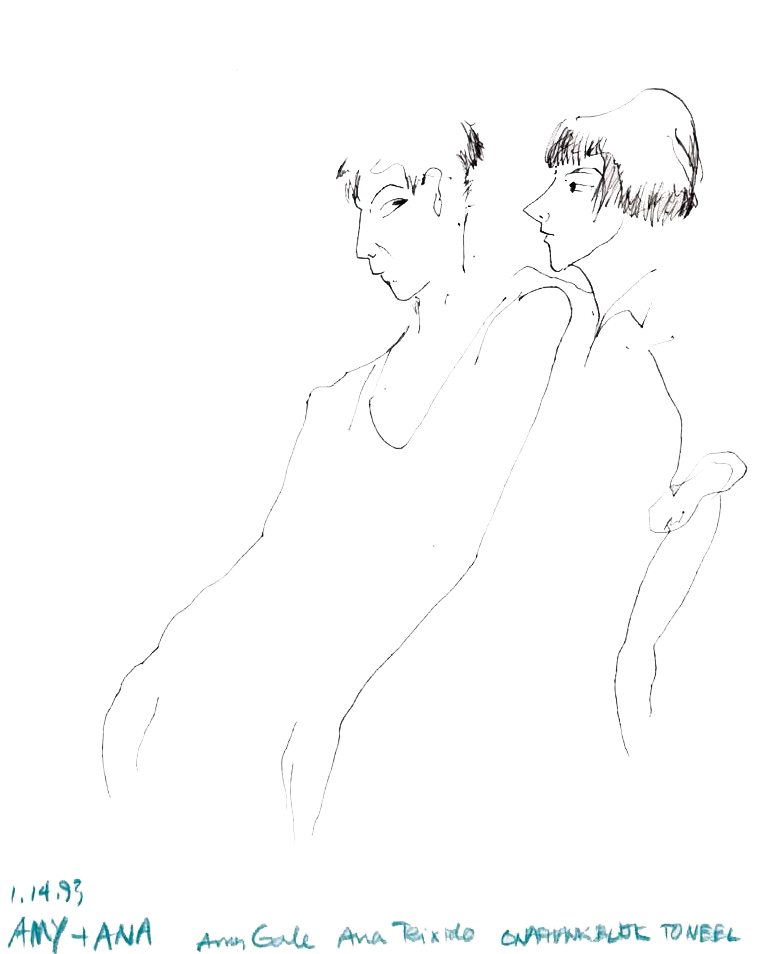 "Drawing in this way became important to me — as it was an opportunity to be in the present tense. There was no place else to be. It was very Zen."

Michael Iampieri
This collection represents 34 years of drawing at Theatre Project by Michael Iampieri. His gift for drawing live action produced fresh gestural sketches that capture the qualities of live performance. A graduate of Catholic University (BA in Art and MFA in Painting), he developed a new art department at Loyola Blakefield High School in Baltimore, and taught there for 42 years. Michael also pursued his art career through drawing and painting, exhibiting in solo and group shows.
After retiring in 2010 Michael's health deteriorated, and facing the effects of Parkinson's disease he now resides in assisted living in Berlin, Maryland.